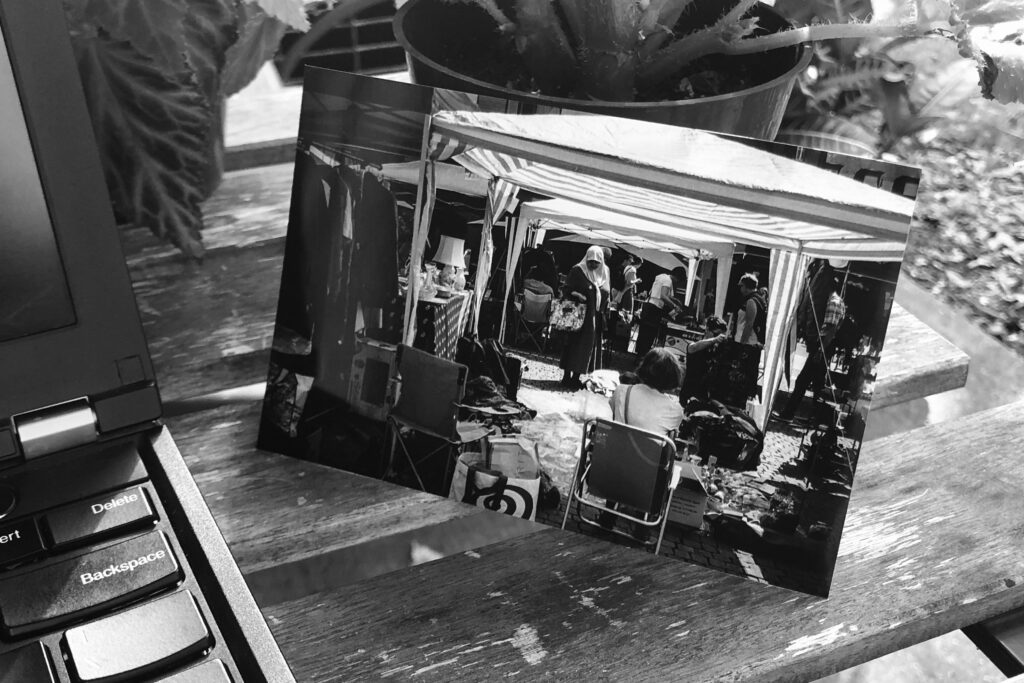 Saturday was the day of the wedding. I remember waking up somewhat later than normal. I cooked in my host's kitchen and sat outside to enjoy my meal, a book I had brought with me, and the sounds of the morning. When I finally ventured out I was surprised to see that the winding streets and small open spaces, like the piazzas you might find in Italy, were flooded with people. The quiet city had turned into a bustling market. Everything imaginable was being sold. Amidst the hum of bargaining, the laughter of children, and the conversations mobile canopies sheltered both sellers and browsers, framed paintings, electronics, clothes, lamps, flowers, silverware, produce, rugs and other home furnishings.
Continue reading

"CH – Woman Browsing the Market; Saturday 13 July 2019"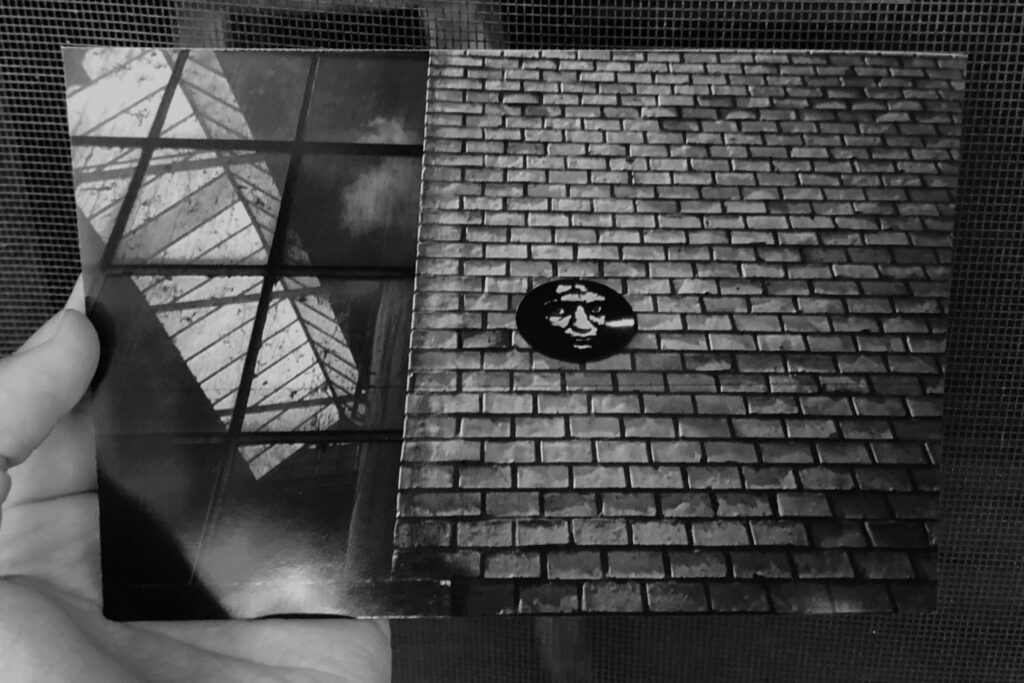 One of the first things that caught my eye as I walked from the Winterthur station to my hosts house was a record suspended on the brick facade of a building. Thinking back on it now. I can't be certain whether it was at the base of a set of stairs which lead up to a second floor entrance or not. I'm pretty sure it was. What struck me as odd was not merely the fact that someone had nailed, or somehow affixed a vinyl record to the outer brick wall of this very industrial looking building, but that someone had painted a face on it. Nowadays, vinyl records are being produced with all manner of designs on them as a way to make the object of the record more appealing, more visually interesting. As if a large disc of plastic with microscopic bumps and grooves that makes music isn't fascinating enough.
Continue reading

"CH – Miles Davis' Face on a Vinyl Record – 09:20; 10 July, 2019"